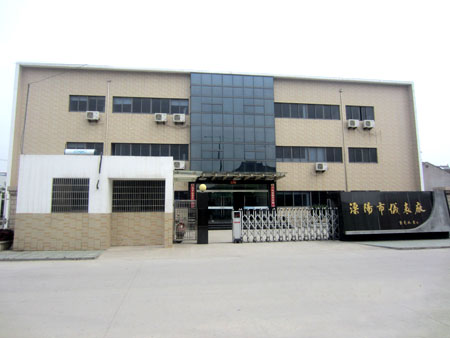 溧阳市仪表厂位于风景秀丽、交通便利的江苏省溧阳市。
创建于一九七七年初,是生产出租汽车税控计价器、位移传感器的专业工厂。工厂占地面积6000多平方米,建筑面积3500多平方米,固定资产800多万元(其中检测设备固定资产100多万元),现有各类技术人员10名,其中高级工程师2名,中级职称3名,具有自主开发研制新产品的能力。
  自己研制生产的产品移位传感器、数字测试仪、教学仪器仪表销售国内29个省市中的300多个大专院校、科研单位及工矿企事业单位,尤其是广泛应用在航空航天科研领域。出租汽车计价器自88年研发生产以来,已销售在江苏省、浙江省、安徽省、青海省、福建省、江西省、广西壮族自治区、广东省等近百个城市使用,深受用户欢迎。该产品设计先进、计量精度高、可靠性好、抗干扰能力强、使用方便等特点。
  我厂不断了解各用户多样化的需求,并不断开发研制新产品以满足他们需要,其中我厂研发生产的CPU、IC卡税控计价器数据采集系统,已在无锡、连云港等市场上用了近13年,反映良好。交通一卡通高新技术产品,已在无锡市出租车上试用,且能与上海市出租汽车联网互用资金卡。
我厂始终坚持以"科学管理、竞争上岗、质量第一、维护信誉"为目标,厂内建立了一整套严格的质量管理体系和完善的售后服务体系,已通过ISO9001:2000质量管理体系认证,并且连续20年被常州市政府评为《重合同守信用》企业,位移传感器在88年被常州经委会评为"优良产品",在99年被上海市政府评为科技三等奖。出租汽车税控计价器于2002年被江苏省科技厅评为"江苏省高新技术产品"。
我厂将继续发扬"求实、创新、诚恳服务、精益求精"的企业精神,努力开拓进取,与时俱进。我们真诚欢迎四海的新老朋友来我厂参观,并突出宝贵的意见,携手并肩,共建美好未来。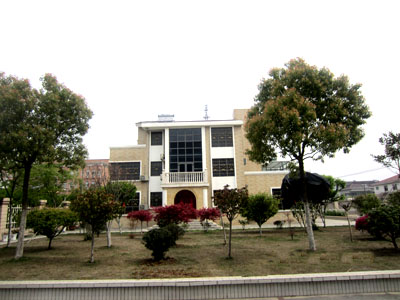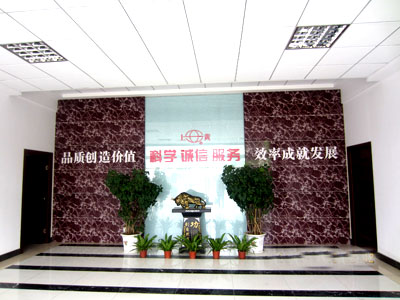 Liyang Instrument Plant is located in Liyang city, Jiangsu Province, where is a beautiful place and has convenient transportation.
   Our plant was founded at the beginning of 1997, from then on it has been professionally producing taxi-fee-controlling record and displacement transducer. It covers an area of about 6000 square meters, building area is about 3500 square meters, fixed assets is about 8,000,000 (thereinto 1,000,000 is ocrupied by the fixed assets of checking facilily). There are 10 all kinds of technical workers, including 2 advanced engineers Intermediate grade 3,who are able to design and develop new products independently.
   Our products are marketing in more than 300 colleges, scientific research departments and other sectors in 29 provinces and cities of our homeland, especially in the field of aviation and spaceflight. Since having been developed in 1998, the tax-fee recorder is widely used in about 100 zones, such as Jiangsu, Zhejiang, Anhui, Qinghai , Fujian, Jiangxi , Guangxi and Guangdong Province, is popular with people, the tax-fee-controlling record is very advanced, exact, tolerant and convenient.
   We always take actions to further know of the diversified requirements of our customers , thus design and develop new products to meet with them. The data collecting system of producing CUP, IC card has been used for taxi about 13 years in Wuxi and other cities, what's more, receives good reflection. The advanced product of one-card for traffic is used not only in Wuxi,lianyugang, but also in Shanghai through Internet.
   "Scientific management, competitive post, quality first, maintaining credit standing" is our persistent business aim. We also establish a complete set of strict quality management system and perfect after-service system. We already passed the certificate of ISO9001:2000 last year. In the past 20 years our plant was annually appraised as the "attach importance to contract, stick to credit" company by the government of Changzhou city. The displacement transducer was regarded as "excellent product" by the Changzhou Economic Council in 1988 and Science & Technology third class reward by the government of Shanghai city in 1999. Also the tax-fee-controlling record was appraised as "Jiangsu Province advanced technical product" in 2002.
   In future, we will continually carry forward our plant spirits: factualics, innovation, wholehearted service and improvement. We warmly welcome our new and old friends from here and there to visit our plant and give us your advice.